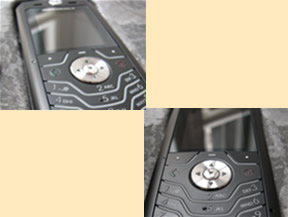 Web Sites: an IVR service for your interactive contents
The valuable contents of your Web site are accessible only via the Internet.
Thanks to Web2tel's IVR service, your users benefit from one additional channel : they access your contents over the phone, with complete freedom, quickly, and easily.
This is a competitive advantage for your Web site, and, what's more, you get additional revenue.
For example:
What are the end-user benefits ?

Freedom to access your contents, including from places where they don't have Internet access. Just by placing a phone call.
Instant access to your contents. Calling your Web Site is as quick and easy as checking voicemail.
And more:

Real-time information update between your Web Site and the IVR service.
New interaction possibilities for your Web Site, for example by sending contents via SMS.
Personalized user access, thanks to Caller Id and our patented user identification method (patent number FR0410355).
Unobtrusive access, compared to a Web page displayed on a computer screen.
Secure access, compared to the Internet.
What are your benefits ?

A whole new distribution channel. Today, you distribute contents on the Web. Tomorrow, with Web2tel, you distribute the same contents over the phone.
You delight your users with supplemental services. In every location where they can place a phone call, your users can dial in, listen to the voice of their favorite Web Site and obtain the desired contents.
Your Web Site gets a competitive advantage. By offering phone access to your contents, you extend your site and give your users one more reason to elect it.
You increase your revenue, thanks to the phone calls. You receive a pay-back from Webt2tel based on the call volume generated by your Site.
Why Web2tel ?
You benefit from an unrivalled business model. Thanks to VoiceXML technology, Web2tel can develop and operate the IVR under unrivalled conditions.
It's a win-win partnership. You receive revenues directly linked to the service popularity.
You remain focused on your Web Site and your familiar technologies: Web2tel completely takes over IVR development, operations and maintenance.
You benefit from a superior quality IVR: reliability, availability, user-friendliness, and real-time synchronization with your Web Site.