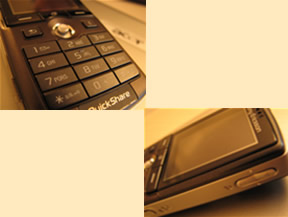 VoiceXML-based phone chat
Web2tel Chat is an advanced interactive voice messaging product. With Web2tel Chat, your chat service benefits from the well-known advantages of VoiceXML technology. In particular:
En particulier :
Your investment is protected by standardization: Your Chat Service does not depend on a proprietary voice platform vendor anymore. Web2tel Chat may be operated on any platform implementing the W3C standards.
If you decide to invest in your own equipment: you can have vendors compete efficiently.
If you prefer to signup for VoiceXML hosting: you can have hosting providers compete efficiently.
User Features
Depending on the feature set that you select, your callers may use the following features :
Interactive voice dialog with other on-line users.
Easy and intuitive on-line profile setup.
Privacy protection.
Flexible and user-friendly navigation in the list of on-line users.
Advanced user search.
Moderator features
At any time, you can monitor the operation of your Chat Service via the Internet :
Web-based monitoring
Monitoring of voice announcements.
Disconnection of unfair callers.
Screening of unwanted callers.
Monitoring and archival of messages.
Customization
Web2tel Chat offers multiple features to make your Chat Service unique. You choose :
Voices, music and sound effects may be recorded specifically to match the theme and ambiance that you decide.
Dialogs may be customized by enabling or disabling each option one by one. The available options are the following :
Caller's profile contents: nickname, greeting, age, sex, geographical area.
Minimum required age.
One-to-one.
Advanced user search.
Volatile or persistent (password-protected) voice mailboxes.
Contact lists for persistent voice mailboxes.
The monitoring console may be branded.
The dialogs as well as the monitoring console may be totally customized based on software components developed by Web2tel.