You are here :
Services
> Technology consulting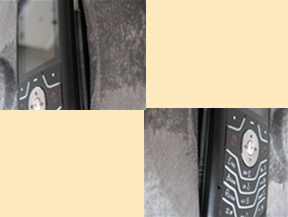 Technology consulting
Explosive growth of 2G and 3G mobile networks; in-depth renewal of fixed networks due to ADSL, multiple-play and convergence; voice and video over IP; pervasive Internet technhology with IMS and TISPAN... The telecommunications sector is changing ultra-fast.
It is not enough to provide telecoms solutions. You must connect to products from your partners and competitors, as well as current networks. You must take into account the range of existing terminals, with their limitations and peculiarities. Standardisation is critical and requires a large effort to keep up to date. You must also sort out hype from true innovation.
Select the right technology
Webtel brings a fresh and independent look on technologies and standards. For example:
Which technologies for mobile Internet: WAP, i-mode, Java, Flash, Windows Mobile, Symbian? Which terminals? What are the limitations?
How can you benefit from messaging networks: open or proprietary Instant Messaging (IM), SMS, MMS?
What is the state of the art of speech technology: synthesis and recognition?
On such topics, Web2tel brings its pratical experience and knowledge of the key suppliers and technological trends.