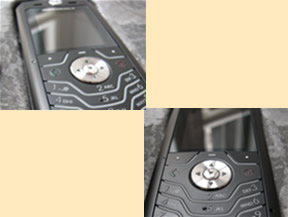 Vendors, hosting providers and telecom operators : provide end-to-end solutions
You are a VoiceXML platform vendor, hosting provider or telecom operator.
Your customers want to implement IVR services, but they lack trained and experienced engineers.
Thanks to Web2tel's skills, you can fully meet their expectations.
What are your benefits ?

You delight your customers by offering a global, turn-key solution: development, operation and hosting of their IVR services.
You rely on an experienced partner, fully proficient in VoiceXML, and aware of the capabilities of your technology.
Why Web2tel ?
Web2tel is a member of the VoiceXML Forum and has extensive knowledge of VoiceXML technologies, tools and platforms.
Web2tel is a spin-off of Lucent Technologies, and is accustomed with telecom operations techniques and constraints.
Web2tel is fully committed to provide high quality solutions, in particular regarding reliability, availability and user-friendliness.
Web2tel has the right skills and experience to quickly develop high-quality IVR applications. Web2tel operates in particular the following technologies:
Leading telco-grade VoiceXML platforms: : Eloquant, Idylic, Comverse / NetCentrex, Voxpilot / MAP Telecom, VoiceGenie, Voxeo.
Best-in-class SMS routing services, such as PSWinCom.
The main academic VoiceXML platform: : OpenVXI.
Digital sound engineering: Sound Forge from Sony Media Software.
Dynamic VoiceXML page generation on LAMPS (Linux / Apache / MySQL / PHP / SSL) or Java (JSP / Servlets / J2EE / Tomcat) platforms.